Real Time Update/ Direct Posting
Million is 3-in-1 system. Billing System, Accounting System & Stock Control System are sharing a single database. Therefore, it's able to perform direct post from Billing system to Stock and Accounting system.
Advantages of real time posting
1.      You can ensure that all information is up-to-date, and hence you can provide more accurate information for management decision, as well as for your customers used.
2.      Avoid from uncertainty happen during manually posting.
More User Friendly
Million is more user friendly to use by written in a simple english and all menu is more organize to use.
More Flexible & Easy to Customise
Million is more flexible and easy to customize. All reports can export to excel format and also can be customize easily by the user.
User can create any kind of management report or invoice format with any size or any kind of printing format.
Sample Customised Invoice 1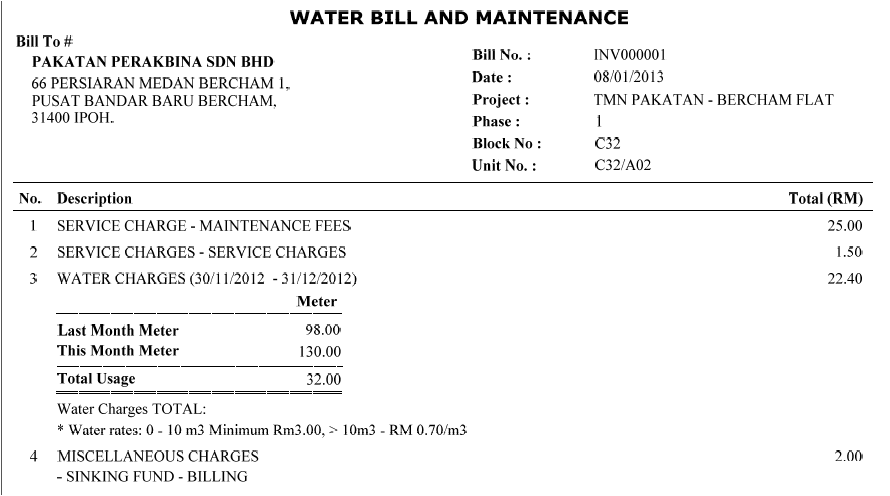 Sample Customised Invoice 2
Sample Customised Invoice 3
Sample Customised Report
Low Cost & Save Cost
Million always focus on developing a better business solution with affordable price to all users.
1.

 No yearly subscription or renewal fees

–           No continuous commitment is required after purchase of Million Software.

2.

 Free Upgrade

–          You can download the latest version from our website for free.

–          Official website: www.millionsystem.com.my

3.

 Save Time cost & Staff Cost

–          To manage Million System, you only need to know Basic English. You can use million as you don't have any accounting knowledge. For this, you can save your time to train your staff especially change of new employee.

4.

 Save Maintenance Cost

–          Million supports with reliable SQL database which almost free from data corruption. You are able to save your maintenance cost by continue using this highly performance database management tools.

5.

Save Staff Cost

–          You can save many paper works after implement Million System. Million will auto calculate and generate all related report for the user.

–          Save training cost especially for UBS qualify staff.

–          Million has simplified all accounting function, which especially designed for manager use. Manager can access the system with minimum employees help.

6.

Cash Book Function

–          You can update all income received & expenses payout without accounting knowledge.
Stable & Reliable by SQL Server
Supported by Microsoft SQL Server, Million Software gives you greater stability with high performance especially in network environment. SQL Server provides you many database management functions include increase processing speed, enhance stability on larger volume of data handlings, and also keep your data properly. You can create unlimited entry and never have to redo your work in the case of power break down or improper PC shut down.
File Base vs SQL Database

Old System (File Base)

Million (SQL Database)

Always File Corrupt, especially when:-

–          Unstable network environment

–          Perform posting

–          Power break down

≈ 0% database corrupt

User required manually index & file organization

Automatic index all file

Required manual posting

Able to perform direct posting

Immediate process after save

Maintain by SQL Server before processing.