Intern at SL Software in Ipoh or Taiping, Perak for valuable experience.
Internship Post Available
Why Choose an Internship at SL Software Solutions ?
Hands-on Learning in IT Support, Programming, Marketing, and Website Development
Our team of experts will provide guidance and mentorship in your field. Utilize their knowledge to strengthen your skills and establish a solid career foundation.
Mentorship and Guidance from Experienced Professionals
Our experienced team will guide and mentor you in your field. Make the most of their expertise to develop your skills and lay a strong career foundation.
Real Project Contributions
We offer interns meaningful roles where you can make a real impact. Whether it's IT support, programming, marketing (graphic design/video editing), or website development, you'll actively contribute to our projects. Your efforts will be valued, and you'll play a crucial part in our project successes.
Networking Opportunities and Collaboration
Get connect with industry pros, collaborate with talented peers, and build valuable relationships. Interact, share ideas, and lay the groundwork for potential future career opportunities. Leverage our supportive and collaborative environment at SL Software Solutions to expand your professional network.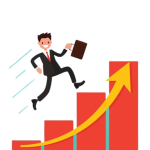 Resume Enhancement and Career Advancement
We as a resume booster to gain valuable hands-on experience and skills that make you stand out to future employers. Show how you apply knowledge, solve problems, and prioritize professional growth. Your time with us sets the stage for a successful career ahead.
Ready to kickstart your career in IPOH, Perak? Apply for an internship at SL Software Solutions. Gain hands-on experience in IT support, programming, marketing (graphic design/video editing), or website development. We welcome talented individuals from diverse academic backgrounds. Join us to learn, grow, and make an impact. Apply today to unleash your potential at SL Software Solutions.
Contact us to Start Your Career with Us