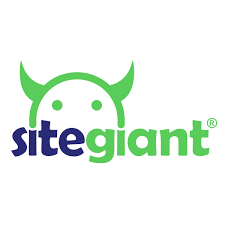 In this fast developing IT world, Online businesses are growing rapidly and becoming highly competitive. Businesses are required to venture into E-commerce to generate more sales. New businesses that tries to invest in e-commerce for the first time might find it intimidating to keep up with all those different E-commerce platforms such as Lazada, Shopee, Lelong and etc.With SiteGiant, you can build your own custom webstore with your own preferences and sync all your stores from different E-commerce platform to your webstore. It is highly efficient as you manage all your stores in one place. SiteGiant webstore has alot of build in features that allows you to do online marketing and more.
Sync your webstore with other marketplaces
Sync your webstore with other online marketplaces such as Lazada, Lelong, Shopee, 11-Street and more. Reduce your workload on checking each stores in those platforms by syncing with your webstore and manage all of them in one place. Save your time by uploading your product on your webstore and sync them to marketplaces platforms.
Why should you choose SiteGiant Webstore ?
Store Domain Name
A unique domain name for your brand, increase credibility and conversion rate.
Mobile-friendly Webstore
With more than 60% of people who purchase goods from phone, there's no reason why you don't need a Mobile-friendly webstore
Constant Enhancement
We are always up-to-date and constantly innovating new features to make sure you get the best out from our webstore!
Time Saving
Instead of coding webstore design for hours, layout adjustment can be done within minutes with our layout manager.
Easy to Use and Flexible
Discover how easy it is to design your webstore in any way you want. Create your very own unique storefront.
No IT knowledge Required
The secret to e-commerce is that you don't need IT knowledge to sell online. This is built specially for non-technical merchants.
How does SiteGiant sync works ?